I first met Lousie from her Goodreads group: Bibliophile Fridays. You have probably seen how often I contribute. I truly love Bibliophile Fridays and appreciate all the hard work Louise and Aurora do to keep the group going. So I've probably been interacting with her ever since I started posting Bibliophile Fridays! In addition, I have loved reading her reviews, especially of diverse books. Please be sure to check out her blog and her social media channels (twitter & instagram)
Happy Blogiversay Utopia State of Mind!
I'm Louise from Foxes & Fairytales I'm contributing a few ideas for our party's food and drink, inspired but some of my favourite fictional food.
I'm also running a giveaway to celebrate, see the end of this post for details.
Fictional Foods for a Kick-Ass Party
Heartless by Marissa Meyer
Now, the original Alice in Wonderland stories by Lewis Carroll had some incredible sounding food and probably created the ultimate literary tea party, but it terms of food you'd want to eat, Meyer really ramps it up a notch. Heartless starts with the closest thing to food-porn I've ever read as Cath is shown creating the perfect lemon tarts. Cath's lemon tarts, key lime pie and macarons would be perfect for any party.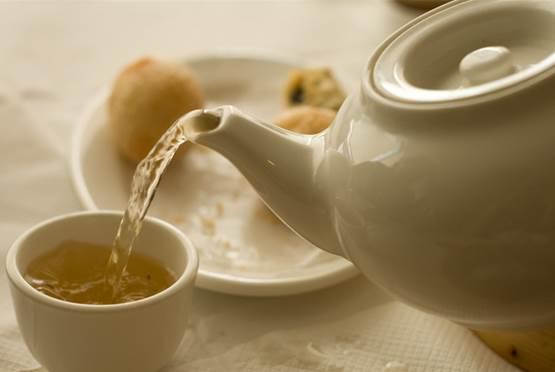 The Cybernetic Tea Shop by Meredith Katz
If you're planning something a little calmer and less 'mad' than a Wonderland tea party, look no further. Sal's quaint little Tea Shop serves a selection of food – from pear flavoured scones to tomato bisque soup – but their real speciality is the teas. Choose from a selection Darjeeling, Dorian Grey, Lapsang Souchong or one of Sal's own blends, each served in pretty, mismatched china cups.
Harry Potter by J.K. Rowling
Okay, so I wasn't that impressed by the cold, sparkling Butterbeer on offer at the London Studio Tour BUT there are hundreds of recipes online each promising the perfect, warm, creamy-spiced Butterbeer that I dream of drinking wit Harry, Ron and Hermione in The Three Broomsticks. If I can just find the right one my life will be complete, and if I have to work my way through them all to find it? That's a sacrifice I'm willing to make.

Charlie and the Chocolate Factory by Roald Dahl
Of course, there's the Wonka Bars with the iconic Golden Tickets inside but once you're inside the Factory, where to start? There are literal rivers of chocolate (which admittedly might be tricky to serve at a party), candy flowers and trees, everlasting gobstoppers, flavoured wallpaper (which could help with decoration) and, best of all, Fizzy Lifting Drinks that can help you to float along the ceiling.

The Hobbit by J.R.R. Tolkien
Now, not every partygoer is looking for sweets and deserts and if you're looking for a host who (reluctantly) throws a life-changing party full of delicious savouries, Bilbo Baggins is your man… Erm, hobbit… When Gandalf and the dwarves arrive they find all sorts of goodies in his store cupboards – mince pies, cheeses, pork pies, loaves, chicken – and of course they're are a few sweets too – seed cakes, raspberry jam and apple tarts. Personally, I love all kinds of sweet and savoury at a party so I think we should have some tasty pies there too
WIN a diverse novel of your choice from BookDepository up to the value of $15USD. Chasing Faerytales and Read.Sleep.Repeat have a great list for their readathon which you can check out for ideas. Just use the Rafflecopter at the bottom to enter. Open Internationally as long as BookDepo ships, starts 21 March, closes 07 April 2017.
What's your favourite fictional foods?
Share this post