You may recognize A Kernel of Nonsense from my Comment Challenge posts! She is one of the people responsible for pulling that off and I am so grateful! I have loved participating and reading her blog. It is so lovely to be included and the Comment Challenge was one of the first challenges I did as a part of the community. It is also the one I have loved the most because of the interaction! So please also check out her twitter & tumblr. 
Thank you so much to Lili @ Utopia State of Mind for inviting me to take part in her two year blogiversary. I hope you have many more successful and fun years of blogging! I love the party theme for these guest posts and elected to share some of the book-themed parties that I would love to attend. Seriously, if you are throwing a party with any of these themes, I'd be more than happy to attend. Covers are linked to Goodreads.
1. The Night Circus
Erin Morgenstern's novel is pure magic. It's one of the few novels that completely sucked me in and refused to let go. I'd love to attend a Night Circus themed party. The set up alone would be worth it. I can just picture all the black and white tents. Acrobats and illusionists would be a must. Perhaps this would be a traveling party that arrives without warning.

2. Alice in Wonderland
Lewis Carroll's classic is perhaps the strangest book I've ever read. Clever and puzzling all at once, the story would be perfect for a book-themed party. You don't even need a special occasion for it because 364 days out of the year, you could throw an unbirthday party!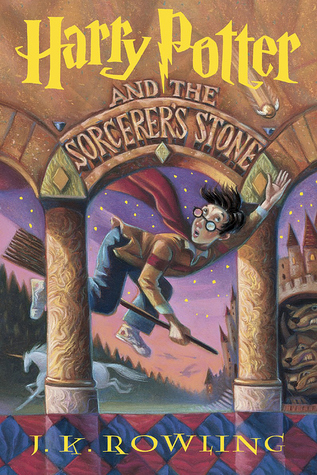 3. Harry Potter
Yes, this is the most obvious theme for a party. If you're a Potterhead like me, you still dream of receiving your Hogwarts letter in the mail. How fun would it be to go to a Harry Potter themed party where you could dress up as your favorite character, show off those wand waving skills, and drink far too much butterbeer? Someone throw this party!
4. Jane Austen
Here's where the hopeless romantic in me comes out. Do you know how pretty a Jane Austen themed party would be? I wouldn't mind pretending to live in the Regency Era for a day. We could throw on some empire waist dresses, curl our hair and put them into updos, and talk passive aggressively about our neighbors. Maybe a bit of dancing as well.
5. The Great Gatsby
Music and flappers! I think the 1920s is such an interesting decade. I've always been enamored with the clothes, the makeup, and the music. I'd love to attend a Great Gatsby themed party. Just let me put on some lipstick in the shape of a Cupid's bow, grab a flapper dress and the cloche hat I keep in my closet. I'd even consider cutting my hair back into a bob for this party.
Would you attend any of these book-themed parties? What other book-themed parties would you go to or throw?
Share this post