You all know by now how obsessed I am with Small Town Hearts so I'm pleased to bring to you this Q&A from the author Lillie!
Summary
Fresh out of high school, Babe Vogel should be thrilled to have the whole summer at her fingertips. She loves living in her lighthouse home in the sleepy Maine beach town of Oar's Rest and being a barista at the Busy Bean, but she's totally freaking out about how her life will change when her two best friends go to college in the fall.
And when a reckless kiss causes all three of them to break up, she may lose them a lot sooner. On top of that, her ex-girlfriend is back in town, bringing with her a slew of memories, both good and bad.
And then there's Levi Keller, the cute artist who's spending all his free time at the coffee shop where she works. Levi's from out of town, and even though Babe knows better than to fall for a tourist who will leave when summer ends, she can't stop herself from wanting to know him.
Can Babe keep her distance, or will she break the one rule she's always had – to never fall for a summer boy?
Find Small Town Hearts on Goodreads, Amazon, Indiebound & The Book Depository.
Interview
Hi Lili! Thank you for hosting me on your blog (again!). I hope no one's sick of me, because I'm so excited to be here talking about Small Town Hearts with the unofficial mayor of Oar's Rest!!! <3 <3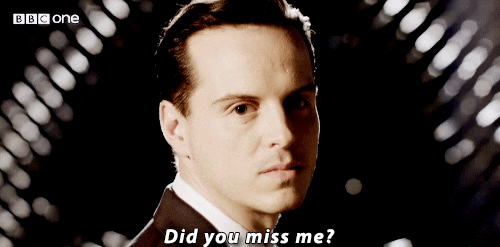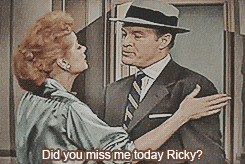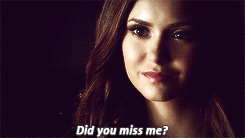 cuz ya girl cannot resist a good gif!!! onwards to the interview!
Friendship is a huge theme in Small Town Hearts, can you talk about the friendships in the book? Have you ever been in a friendship like this?
The story's protagonist is 19-year-old Babe Vogel, a Maine native who lives in the sleepy coastal village of Oar's Rest (in a freaking lighthouse!!! How cool is that?!) and works as a long-time barista at the Busy Bean, her neighborhood coffee shop. She's pretty averse to change, mostly because it always brings emotional (and geographic!) upheavals to the content life of work and play that she loves. Her mom began working as a hostess on a cruise ship after Babe turned 18 (during her senior year of high school), even resettling in the nearby Bar Harbor with a roommate to be closer to her work. We meet Babe around a year after her secret girlfriend, Elodie (who isn't out yet), dumped her to go to art school in California. Which, if you've looked at a map lately, is just about as far from Maine as you can get! So she's super super super not okay about her two lifelong best friends, Chad and Penny, breaking up right at the start of what she hoped would be their perfect summer—maybe the last one they'll have.
Penny's dealing with change, too, but for different reasons. She's vivacious and adventurous, and may want more for herself than a small town life and a small town boy. Then again, she might not. But she wants the space to let herself figure it out, and she can't do that right now unless something changes in the co-dependent trio relationship she has with her boyfriend Chad and their BFF Babe. While Babe nurtures the tangled roots the three of them share with each other and their idyllic beach town, Penny's not afraid to hack at them with scissors. She's looking forward to seeing who she is without Chad, and her deepest fear is looking down the barrel of her future and seeing that absolutely nothing changes. And, well, Chad's a messy dude and makes some questionable decisions because as much as Penny wants to embark on new adventures, Chad's like Babe and wants things to stay status quo because he's scared to know who he'll be without his girlfriend.
In Small Town Hearts, I wanted to zero in on a friendship that's always had a status quo, where the characters only knew who they were as individuals insofar as who they were relative to their friends. What would happen when those characters were in a period of transition (high school to college) and that status quo was threatened? I've never been in a situation exactly like this, but I think most of us probably are or know someone like Babe or Penny—someone who wants to hold on tight, someone who's starting to pull away.
All the books I've written, all the books I will write, will always have friendship as a core theme, maybe even eclipsing the romantic storyline. Complicated, messy friendships are my JAM. Exploring the conflict that arises when characters have differing hopes, dreams, insecurities, and fears that put them at odds with one another was a theme I found deeply compelling.
My own friend group splintered after high school. I at first tried to hold onto friendships that felt more one-way than anything else; like Babe, I had internalized that friendship should be permanent, or if not permanent, then at least worth fighting for! You know how everyone always says you'll meet your lifelong best friends in high school? I wanted that so badly. I wanted that One Tree Hill-forever kind of friendship. Something that would eclipse time and distance and change. And like Babe, I had to learn that not everything—not everyone—is meant to be permanent. And that's okay. So I guess writing Small Town Hearts was my "what if"?
Have you ever worked in a coffee shop and when are you planning on opening your own Busy Bean?
I have never worked in a coffee shop, but I definitely know my way around a bean! Over the years I've experimented with a lot of coffee apparatuses, from a sturdy lil Mr. Coffee to expresso machines to Keurig brewers to French presses to my current holy grail—the moka pot, or, more colloquially, the Bialetti. While I totally love to cook, I think I'd much rather become a patron of a place like Busy's rather than be the owner! It'd be a fantastic place to write, wouldn't it? Oof, that feels a bit meta, hahaha.
What made you want to write Small Town Hearts in a vacation town? Did you always know who the side characters were going to be?
I've visited many tourist towns during both peak season and the off season, and it's always fascinated me how places like this, and the people within them, have to share their homes and favorite haunts with strangers for several months out of the year. Tourist dollars can really boost these economies, but not everyone is happy about the influx of visitors. Tom sums it up best with this bittersweet "I always love to see 'em come, and I love to see 'em go." As you know, there's a lot of world building in Small Town Hearts, unusual for most contemporary YA, but one tradition I showed in the background of the entire book was the boat burning festival, the end-of-tourist-season bonfire that allowed the locals to claim their home back.
You know, it's funny…I've talked a lot about how I came up with Babe's name, and how that kind of inspired the whole story (I came into it just knowing I wanted a sad girl who lived in a lighthouse to fall in love with a reclusive, mysterious summer boy artist who came to her Maine town to escape). But as far as the side characters…they must have been marinating (incubating? lol) in my head for a long time, because the town, the secondary characters, it all just came into being as one entity. It was never a matter of developing everything individually—everything was born all at once. My mind must have been making connections even when I wasn't conscious of it!
Can you talk about a time you've felt represented in pop culture or books?
In general, I've been very lucky in that I've never felt like I wasn't represented in the books I read and the media I consumed. At the same time, I don't necessarily read to feel "seen"—if I do, that's great! But even as a teen reader, this wasn't a high priority for me, probably because I had the privilege of identifying with the majority American teen experience. I also don't think we had a YA bookish community, at least not as it exists today, to make readers aware of why this was important (did I just date myself? lol I am an Old!!!). Today, teens and even older readers have different expectations of literature. They want to be seen, and are very vocal when this is done well, and when it's not.
Post-deal, getting more involved in the YA community, I started to realize that there was one area where I didn't feel totally represented. Something that, growing up, I wasn't conscious of. Many LGBTQ+ stories focused on the coming out narrative, stories where sexuality and identity create struggles in the main character's life. This wasn't something I personally identified with, and dearly wished to read a story with a girl who was proudly out, someone whose community accepted her. Who had the love and acceptance of her friends and family, who didn't have to hide who she was or make herself smaller to fit a close-minded space. I wanted her to have struggles, but who she was and who she chose to love was NOT going to be one of them. I wrote the story I would have loved to read as a teen. The story I would still love to read today, by other voices. I think a lot of other readers would love the same thing. The coming year(s) are going to have so many books bridging these gaps, and I! Can't! Wait!
What has surprised you the most about being a debut author?
My concept of time has changed since I got a book deal. I'll lose track of what day it is, but I can definitely tell you what books are coming out this week. The way I measure and keep track of time feels more about my and other author's book-related milestones rather than actual days! It's not January, it's "the month Rachel Lynn Solomon and Hannah Capin's books come out!" It's not March, it's "MY PUB MONTH!!!" The markers in my calendar are so different to pre-debut. The great thing about this is that there's always so much to celebrate and scream about!
Can you give us sneak peeks about what is in the works for you?
Nothing I can share just yet, but I wrapped a contemp ownvoice Desi romcom a while back, and now I'm really excited to be drafting again! It's the best feeling in the world to fall in love with new creative projects.
Find Small Town Hearts on Goodreads, Amazon, Indiebound & The Book Depository.
Giveaway
Prize: 1 Signed Finished copy of Small Town Hearts by Lillie Vale (USA only)
Starts: 3/25/19
Ends: 4/5/19
a Rafflecopter giveaway
About the Author
Lillie Vale, upon discovering she could not be one of Santa's elves or attend Hogwarts, decided to become a writer to create a little magic of her own. Enjoying the romantic and eerie in equal measure, she's probably always writing a book where the main characters kiss or kill. Born in Mumbai, she has lived in many U.S. states, and now resides in an Indiana college town where the corn whispers and no one has a clue that she is actually the long-lost caps lock queen. She can be reached on Twitter @LillieLabyrinth and Instagram @labyrinthspine. Small Town Hearts is her debut novel.
Tour Schedule
March 25
That Artsy Reader Girl – Welcome Interview

March 26
Magical Reads – Book Review + Hand-lettered Favorite Quotes
The Bent Bookworm – Book Review
The Inked In Book Blog – Book Review

March 27
Wishful Endings – Author Guest Post
The Lovely Books – Book Review
The YA Obsessed – Book Review

March 28
We Live and Breathe Books – Book Review
Moonlight Rendezvous – Book Review + Favorite Quotes
The Book Thief Without Words – Book Review + Favorite Quotes
Book Rambler – Creative Bookstagram Post and Mini Review

March 29
Utopia State of Mind – Author Q&A
Metamorphoreader – Creative Post
Bookish_Kali – Book Review + Favorite Quotes

March 30
Blossoms and Bullet Journals – Creative Post
Novel Ink – Book Review + Favorite Quotes
Novelishly – Book Review

March 31
The Reading Faery – Author Q&A
The Bibliophile Confessions – Creative Post
Star Is All Booked Up – Book Review
The Phantom Paragrapher – Book Review

April 1
The Layaway Dragon – Book Review + Favorite Quotes Maddie.TV – Author Guest Post
The Clever Reader – Book Review + Favorite Quotes
Discussion
Have you worked at a coffee shop before?

Share this post